Estanis Bañuelos Sánchez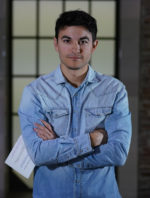 Nombre:
Estanis Bañuelos Sánchez
Long Business Description:
FORMACIÓN
Comunicador audiovisual multimedia y periodista.
Graduado en Periodismo en la Universitat Autònoma de Barcelona, maestría en Montaje Cinematográfico y Dirección de fotografía en la ESCAC (Escola Superior de Cinema i Audiovisuals de Catalunya)
Titulado Superior en Realización audiovisual en el centro de formación ITES y cursado el curso de crítica cinematográfica en la ACCEC (Associació Catalana de Crítics i Escriptors Cinematogràfics).
En 2018 estudié un COL (Course Open Learning) of Filmmaking en la University of Edinburgh y realicé el cortometraje Bye Bye Bridges como proyecto final.
EXPERIENCIA PROFESIONAL
He trabajado como redactor en el programa Hora Punta de TVE
Colaborador en Código Nuevo y Magazine de La Vanguardia
Video Unit & Online Communications en CinemaAttic
Webmaster y community manager en PiscinaOnline.es
Jurado de la Crítica del Festival Internacional D'Autor de Barcelona de la 6ª edición
Ayudante de montaje y coordinador de postproducción del cortometraje Fracturas de ESCAC FILMS
Redactor del The Daily News del Festival Internacional D'Autor de Barcelona
Jurado de la Crítica en Mecal International Short Film Festival
Cámara ENG para BTV en el programa Connexió Barcelona.
Enviar Mensaje al dueño del Listado